This stone lies in the north part of Fryeburg, along the side of Route 5. There is a small dirt road which leads from here up to a small clearing in the woods. No trace of Joseph Frye's home exists. My guess is that the mosquitoes that infest this clearing carried it away (OK - that was a small joke). Just to the side of the clearing, there is a foundation of an old home.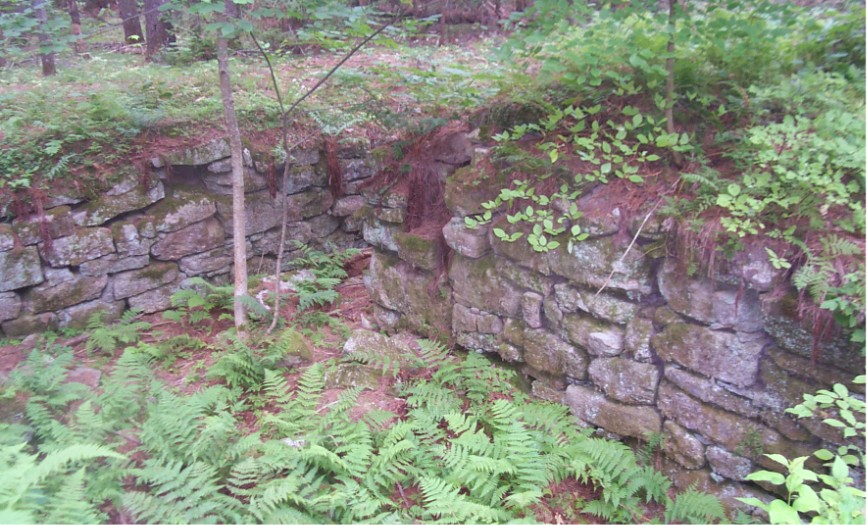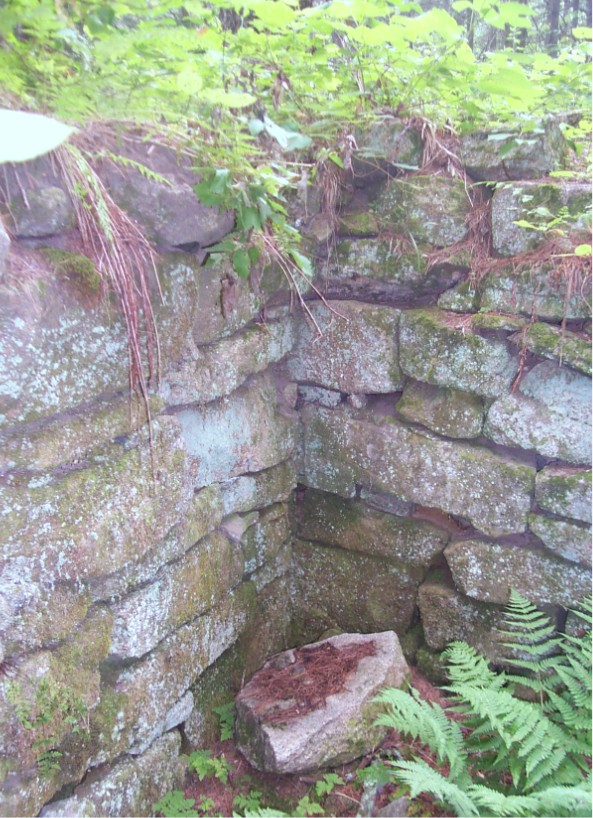 This foundation is from the home of Joseph Frye's grandson, Isaac.
The structure apparently burned in 1812.
I poked through several cemeteries in Fryeburg during our visit in the summer of 2002. We found Fryes in the Pine Grove Cemetery (and although those buried there may have passed on, the mosquitoes were alive and well!!), Menotomy Cemetery #2, Frog Alley Cemetery, Toll Bridge Cemetery and the Fish Street Cemetery. We'll probably be enjoying the underside of a cemetery somewhere before we are able to hook all these Fryes together, but we're trying!!