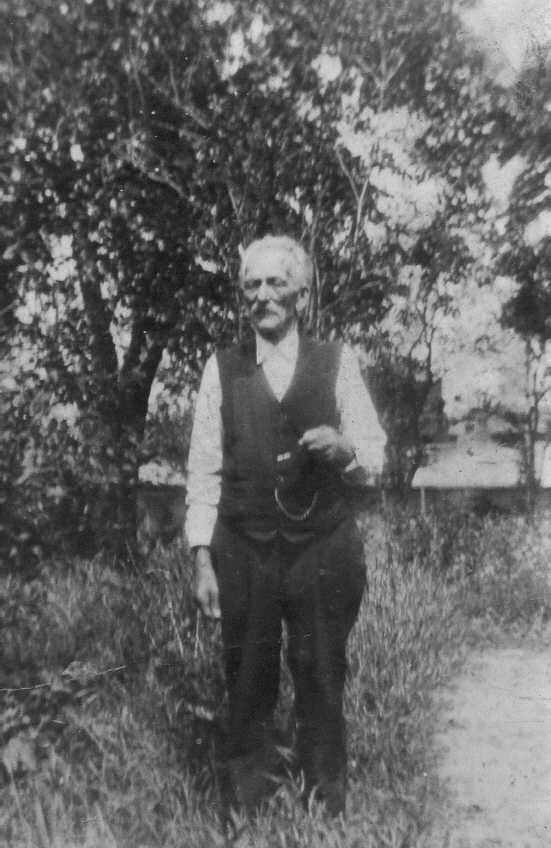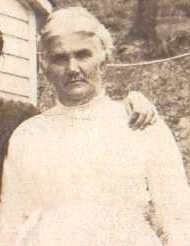 So many of the migration stories of the 1800's are tales of families coming to the United States – often directly from their homeland, but sometimes through another country like Canada. In this case, we have the opposite.
George Edwin Osborne was born May 13, 1853 in Palymyra, Maine, the son of Woodbridge Osborne and Mary B Nason. The family seemed to move around quite a bit. In 1860, George and his parents were in Searsport, Maine, living with George's maternal grandparents, Rev. Nathaniel Nason and his wife, Mary. By 1870, George, now 17, was still with his grandparents, but now in China, Maine, which is in Kennebec County. Meanwhile, George's Mom, Mary, was in Brownsville, ME, 75 miles north where she wass a teacher. And there is no sign of George's Dad in the records at that point.
George married Elizabeth MacKay in Providence on March 9, 1872. Elizabeth was the daughter of Hugh and Jennie MacKay and was born on 1845 in Nova Scotia. Six months later, on Sept. 9, 1872, young George, at age 19, enlisted in the U.S. Army in Providence, RI. He was listed as a 5'8" young man with hazel eyes and dark brown hair. For whatever reason, 2 days later, on Sept. 11, 1872, George deserted the Army
We'll probably never know why George joined and deserted the Army over a 2 day period. But, a little over ten years later, he and Elizabeth were living in Pictou, Nova Scotia. As best I can tell, they left the United States somewhere between 1875 and 1879. Perhaps Elizabeth wanted to get back to her homeland in Nova Scotia. But, perhaps, it was also a case of looking for work. George was a miner and there are many coal mines in Pictou County where the young family was then living.
By the early 1890's, George gave up the mines and was working as a lamp lighter. Ten years later, just after the turn of the century, he was a barber. And by 1911, he was a teamster. Certainly a man of many talents….or, perhaps a guy who just couldn't figure out what he wanted to be when he grew up.
One thing he certainly was was a father. George and Elizabeth brought no less than 12 children into the world:
Charles Nason Osborne, born 1875, died in 1907.
Woodbridge W. Osborne, born 1879, died in 1947
Jessie Isabella Osborne, born 1880, died in 1952
Mary B. Osborne, born 1882.
David Ray Osborne, born 1883, died in 1934
John Denson Osborne, born 1885, died in 1913
James W. Osborne, born 1887, died in 1967
Elizabeth Priscilla Osborne born 1888, died in 1975.
Agnes Jane Hazel Osborne, born 1889, died in 1960.
Lillian Dendon Osborne, born 1891, died in 1953
Georgenia Edwina Osborne, born 1893.
Minto Osborne, born 1900, died in 1912.
Twelve kids over 25 years. I count myself blessed that the one who lived the longest was my great-grandmother - Elizabeth P. Osborne.
Both George and Elizabeth lived out their days in Stellarton, Pictou County in Nova Scotia. To this day, I still have relatives there that I would love to meet. Years ago, I had planned a trip, and then had to postpone it. It hasn't happened yet. I'm told that there are three seasons in Stellarton – August, Winter and Mud. It's been suggested that I visit in August.