"FROM WHERE AND WHENCE THEY CAME....." Harvey Wellington Frye (1858-1941)
&
Elizabeth Priscilla Osborne (1888-1975)


Harvey Wellington Frye & Elizabeth Priscilla Osborne
Wedding photo April 7, 1909




Harvey Wellington Frye was born September 4, 1858 in Wilton, NH, the son of Harvey Farrington Frye and Jane Emeline Drury. He was a major holder of real estate in Wilton and was also active in politics. He was elected Corder of Wood in March of 1913 and was later elected to serve in the NH Legislature in 1925.

Here are a couple of examples of cards that Harvey distributed in his bids for elected office.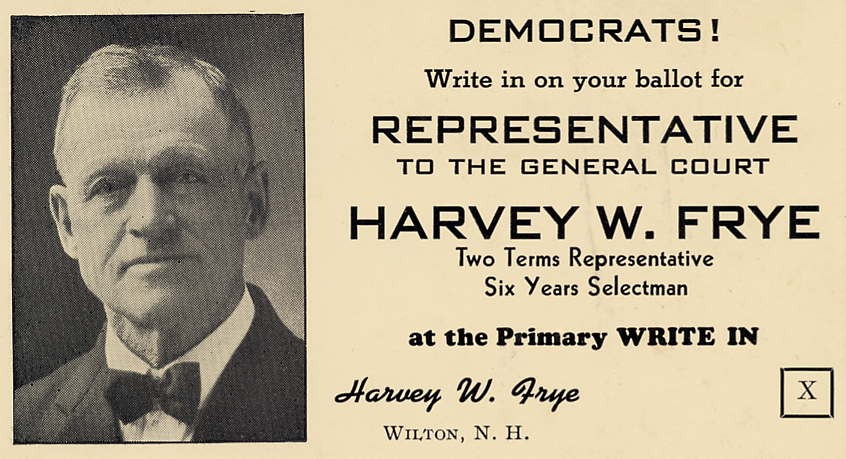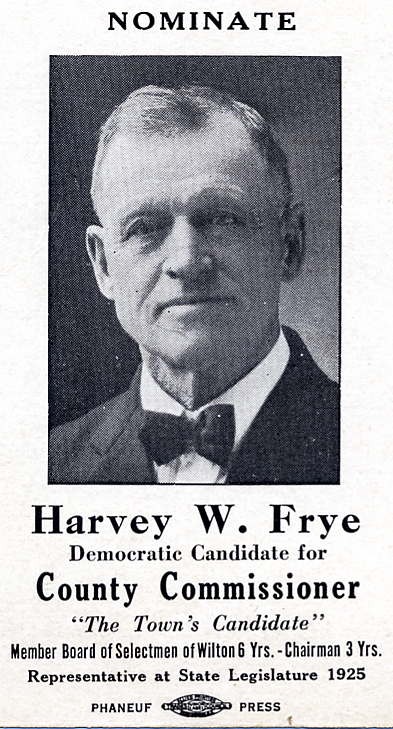 If you would like to read an article about Harvey's election to the General Court of New Hampshire in 1932, click here.
Harvey was employed by the Diamond Match Company in Athol, MA for quite some time. He was also a teamster, driving back and forth often between Wilton and Boston. And he was a director of the Wilton Telephone Company which was founded in 1900 by eight men, including Harvey's brother, Joshua Farrington Frye.

On April 7, 1909, he married Elizabeth Priscilla Osborne. She had been born in Stellarton, Nova Scotia on August 16, 1888, making her 30 years younger than Harvey. They apparently met on one of his trips to Boston. At the time, Elizabeth was working as a housemaid in Revere, MA. The couple would have one child:
Jessie Isabella Frye, born March 8, 1913, died December 27, 1994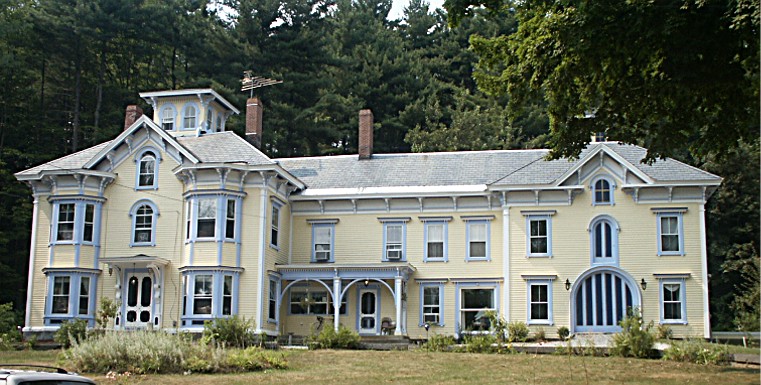 Late in his life, Harvey and Elizabeth lived in a rather huge house in Wilton that was known as the Fountain House. My father, Harvey Wellington Frye Mason remembers visiting his grandparents at this house as a child. He remembers playing with lots of the old phone equipment that was kept in a building out back. The building is now the home of a bed and breakfast.
Here are some more pictures of Harvey and Elizabeth. Click on the thumbnail to see a larger image: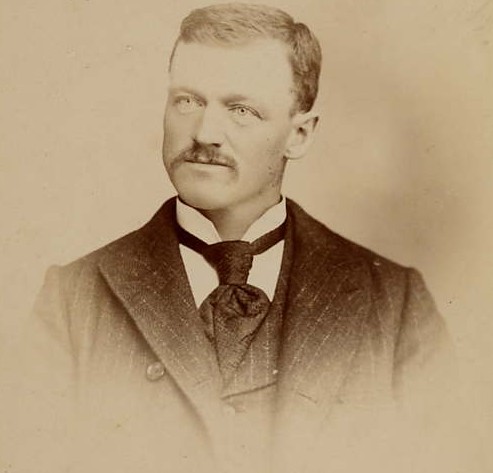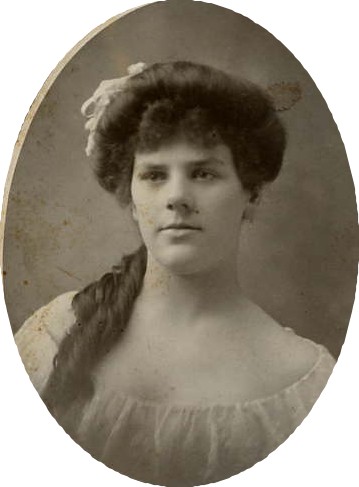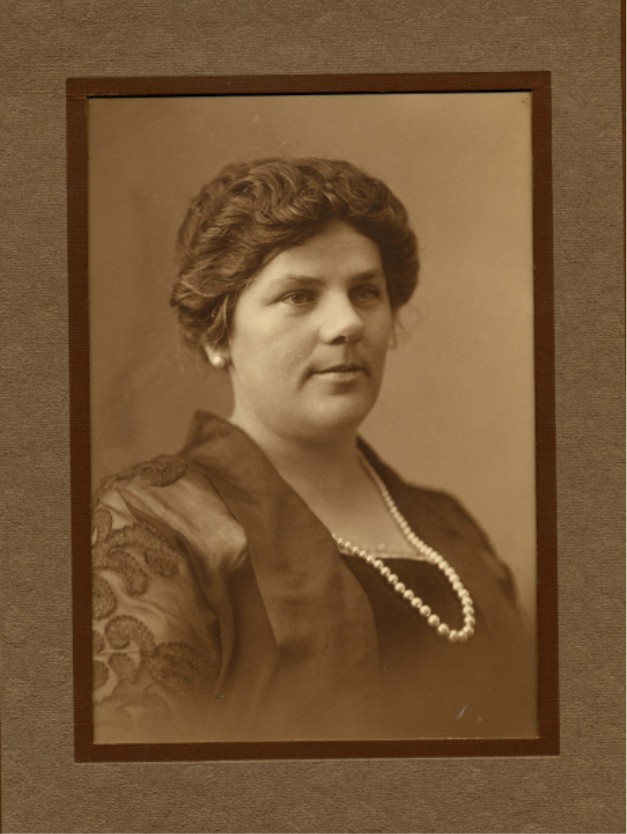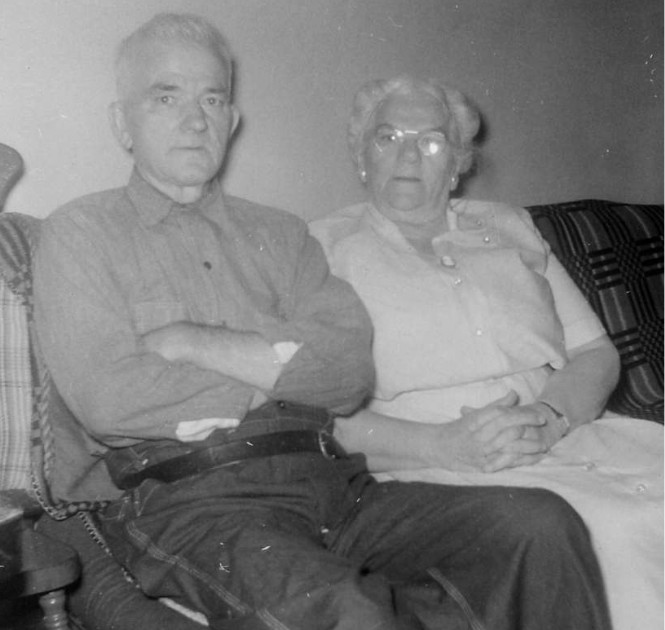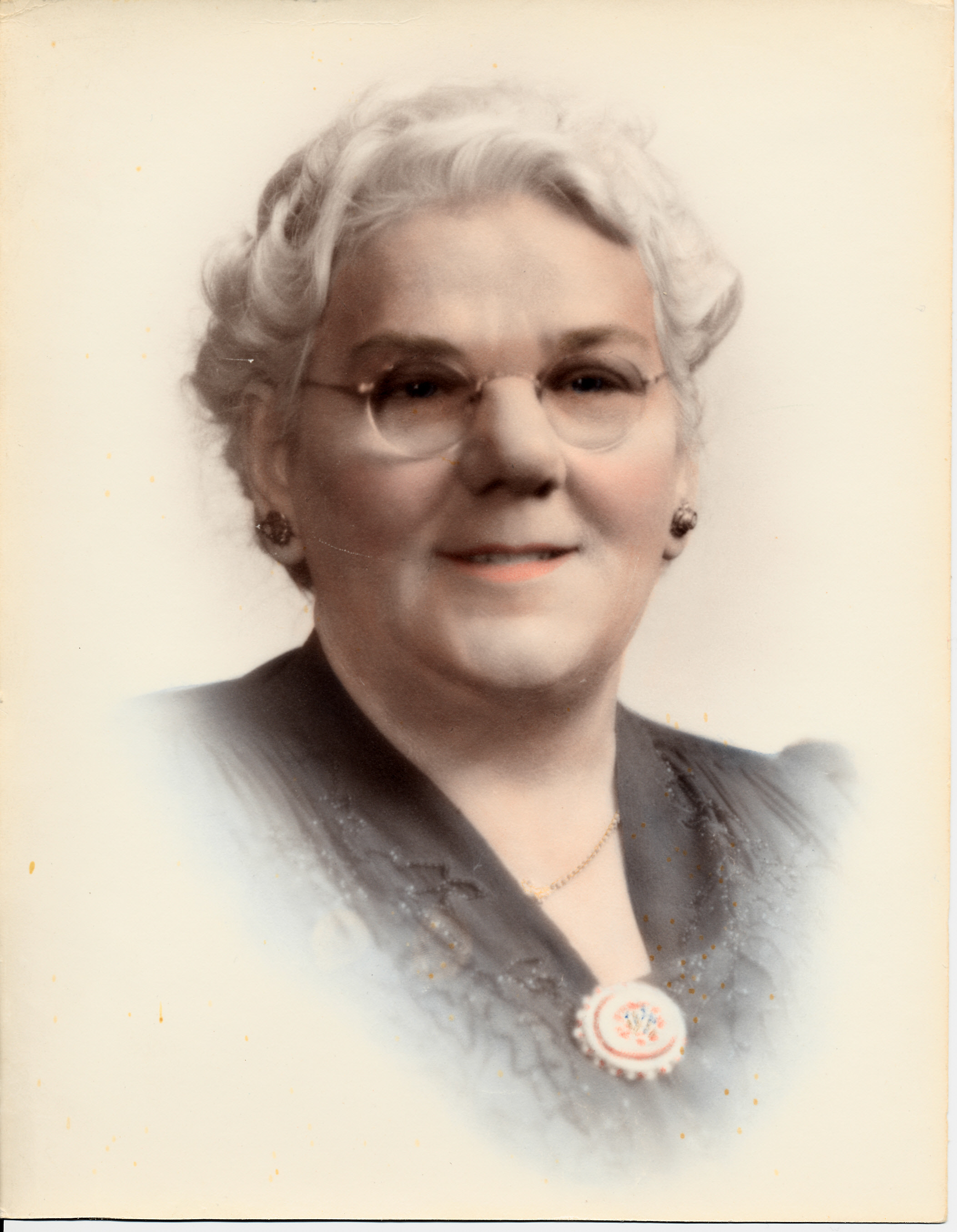 Harvey, young man Elizabeth, young woman Elizabeth, 1923 Elizabeth, brother Jim, 1956 Elizabeth,later in life
Harvey died in 1941. Elizabeth (Lizzy) lived until 1975. I remember her from my youth as a happy, good-natured woman. She was stone-deaf however, and when we wanted to 'talk' to her, we frequently used those plastic things that you could write on and then lift up the plastic to erase the words. What are those things called, anyway???
Harvey and Elizabeth are both buried in Vale's End Cemetery in Wilton, NH with their daughter, Jessie.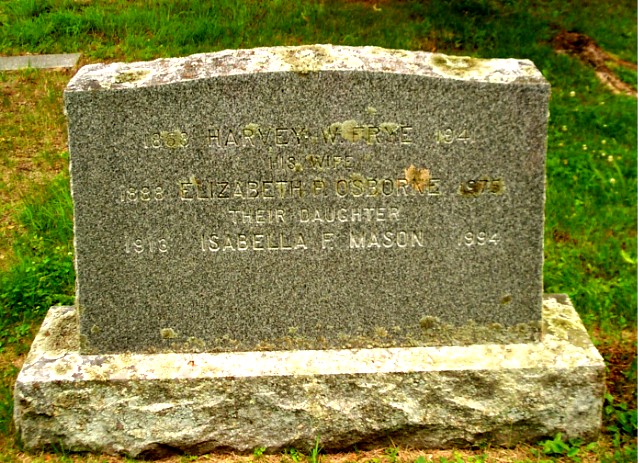 This is where the FRYE and OSBORNE lines come together. You can follow the Frye line back one generation by clicking this button:

Or you can follow the Osborne line back one generation by clicking this button:


Send me an e-mail