Isaac Frye was born in Andover, MA on February 6, 1747/48. He was the son of Capt. Abiel Frye and Abigail Emery. Much of the information I have about Isaac concerns his role in the Continental Army during the Revolutionary War. He was a Major in the Continental Army and served in several battles, including the Battle of Bunker Hill.
On June 1, 1769, at the age of 22, Isaac married Elizabeth Holt. Like Isaac, Elizabeth was a fourth generation child of an original settler of Andover, MA. In her case, she was a descendant of Nicholas Holt of ANdover. She was the daughter of Timothy and Elizabeth Holt.
Isaac and Elizabeth had 10 children:
Isaac Frye, born September 16, 1769, died September 14, 1814
Abiel Frye, born July 4, 1771, died 1820
Timothy Frye, born September 21, 1773, died March 17, 1776
John Frye, born August 23, 1775, death date unknown
Timothy Holt Frye, born October 19, 1778, died January 7, 1850 (may be Jan. 27, 1830)
Joshua Frye, born December 21, 1779, died June 20, 1864
Betsey Frye, born 1785 (may be Dec. 21, 1781), died June 9, 1862
Hannah Frye, Born May 30, 1785, died October 31, 1863
Alfred Frye, born April 28, 1787, died September 35, 1867
Sarah Frye, born September 20, 1790, died May 18, 1835
Of these children, only Isaac was born in Andover. All the others were born in Wilton, NH and the records indicate that it was in 1770 or 1771 that Isaac moved his young family to Wilton. Previously, on May 5, 1769 Isaac bought the land known as Lot 7, Range 3 from Dorothy Thompson for 120 pounds. This lot was approximately 69 acres. Dorothy was the widow of Benjamin Thompson, who bought about 65 acres in #2 Township, now called Wilton for 6 pounds, 10 shillings on July 8, 1760. The land has been in the family ever since. The house pictured above is the original home, although it has been modernized.
Isaac's father had been active in the militia during the French and Indian Wars, and Isaac would have no less a role in helping to carve out the independence of the colonies. He was made a Major in the New Hampshire Regiment of the Continental Army. The story goes that he was out working on his farm in April of 1775, when news came that the Battle Of Concord had begun. He is reported to have said, "I must be going, the war has begun." In five minutes, he was on his way to Massachusetts. In June of 1775, he also saw action at Bunker Hill where he was Quartermaster of Col. Read's Regiment. He then became Captain of the 1st Company, 3rd Battalion, N.H. Line.
Two weeks after Bunker Hill, George Washington arrived in Cambridge, MA as the new commander of the Continental Army. The British won the Battle of Bunker Hill, but suffered heavy casualties in the battle. Yet they remained in Boston. Most of their troops were near Bunker Hill, on ship in the harbor and the Mystic River and on the offshore islands. The American's had pulled back, and upon Washington's arrival, he reorganized the troops into three divisions, each containing two brigades. In a letter to Congress on July 10, 1775, Washington wrote, "...The troops raised in New Hampshire with a Regiment from Rhode Island occupy Winter Hill." (Fitzpatrick, Writings of Washington, 3:320-22) The siege of Boston had begun. Over the next several months, the colonists kept the British from moving inland. Isaac was part of this siege and was stationed at Winter Hill.
In 1776, he was ordered to raise a company in Col. Scammell's Regiment and received 300 pounds out of the treasury to pay bounties. In today's dollars, 300 pounds equates to about $35,000.00. Isaac was a Captain from 8 Nov 1776 - 1 Jan 1780.
He was also at the Battle of Bennington. He was made a Major by an Act of Congress on November 27, 1783.
Isaac Frye died on November 3, 1791. He had fought for the cause of liberty and freedom and must have been proud to have been a part of the cause for which he fought. Although I have been unable to find his actual grave, there is an interesting note in the diaries of his great-grandson, Joshua Farrington Frye, dated 1926 that states, " Joshua Farrington Frye was in Hancock, NH where he saw John Brocks. John told Joshua that "some years since, while at work at Vale End Cemetery, Wilton, he discovered a grave and that a medium told him it was the grave of the late Major Isaac Frye of Wilton. This grave, Mr. Brocks says, is nearly 10 rods NE of the grave of the late Francis Whiting. It is marked by a slate of stone."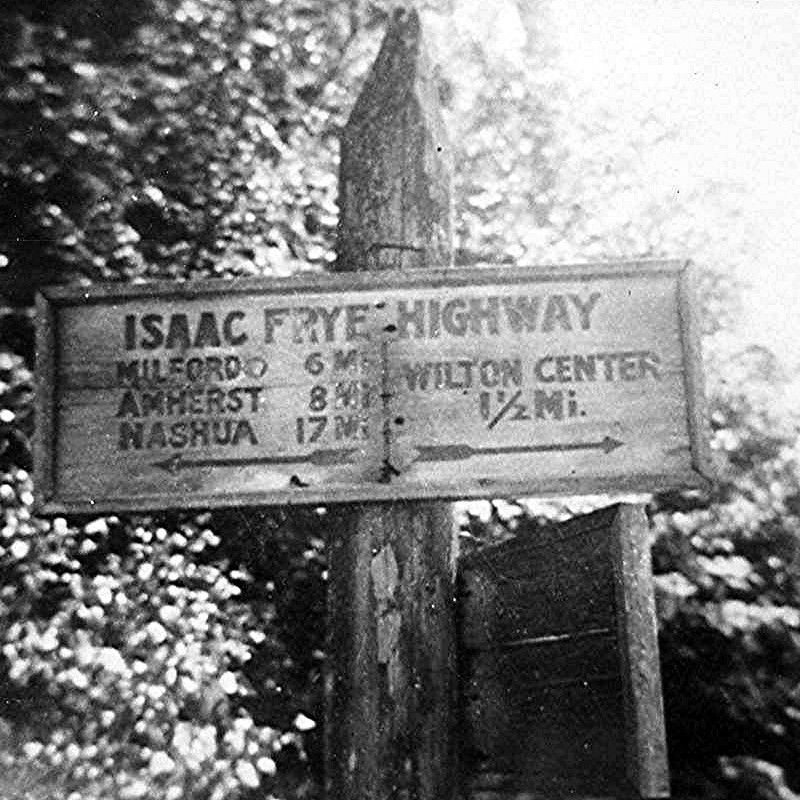 In May of 1922, the town of Wilton voted to name the highway that extends from the common at Wilton Centre southerly by Gray's Corner, so-called, across the River Bridge, continuing past the Frye farms (one of these farms was the residence of the late Major Isaac Frye) and continuing easterly, southerly and easterly to the Milford town line, which is at a point westerly of the former residence of the late Joel Gutterun(sp?) of Milford. It was voted to call this road as above described: The Isaac Frye Highway in honor of the late Major Isaac Frye, who served throughout the Revolutionary War and was one of the 38 or 39 men from Wilton at the Battle of Bunker Hill. After this road passes the residence where the late Major Isaac Frye lived, it continues past the residence of Harvey W. Frye by the farm formerly owned by Jonathan Cram and later owned by Daniel Cram, now owned by Joshua F. Frye, then past the _____ residence of David Taylor and at this point crosses the highway from East Wilton to Abbott Hill and Mason and Brookline.............." (from the diaries of Joshua Farrington Frye)

If you would like to learn more about Isaac Frye, there is an exciting new resource that has just been published as of April 1, 2017. Charles E. Frye, who is also a 4th great grandchild of Isaac Frye has worked for over a dozen years researching the life of Isaac Frye and has just published the first of a four volume set about his life. "The War has Begun (Duty in the Cause of Liberty) (Volume 1)" is available on Amazon. I had the pleasure of meeting Charlie several years ago in Wilton, poking through cemeteries, visiting relatives that still lived there at the time, and sharing our love of family history. It's great to see that his years of work on this has come to fruition!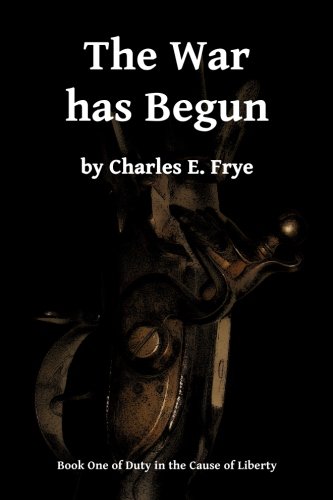 One final note: The background of this page is an actual letter written by Elizabeth Holt to Isaac Frye on October 7, 1776. It is an interesting look at colonial life and in many ways shows that despite Isaac being away from home with the Continental Army at the time, he was obviously very much in touch with what was going on at home and was still tending to his affairs. His young son, Timothy, had died not more than a few months prior to this letter and you get a sense of how much Elizabeth cared for her husband and how much she wanted him home. You can read a transcription of the letter by clicking here.