Giovanni Baptiste Pozzi was born February 23, 1860, in Ferno, Province di Verase, Italy. He ran away from home at age 14. His father died when he was 4. In his later years, he told his son that the reason for running away was that he didn't get along with his father (perhaps his step-father?). He got a job working on the St. Gotthard Tunnel in Switzerland laying the railroad. When that job was finished, he stayed with the company and went to Canada to work on the railroad there. They laid track into the United States through Parsons, West Virginia.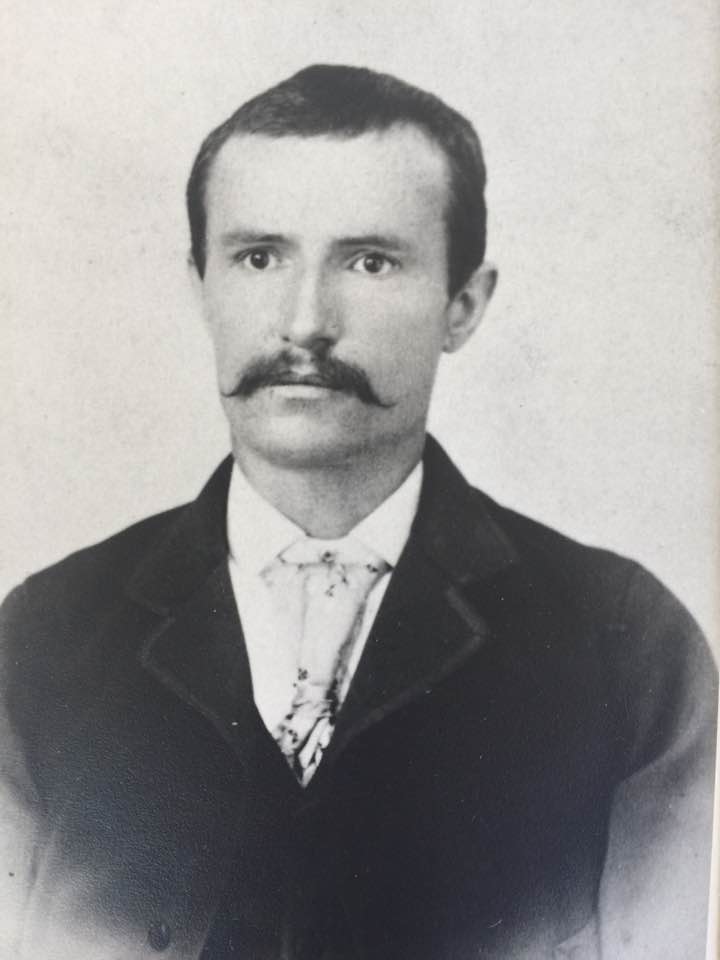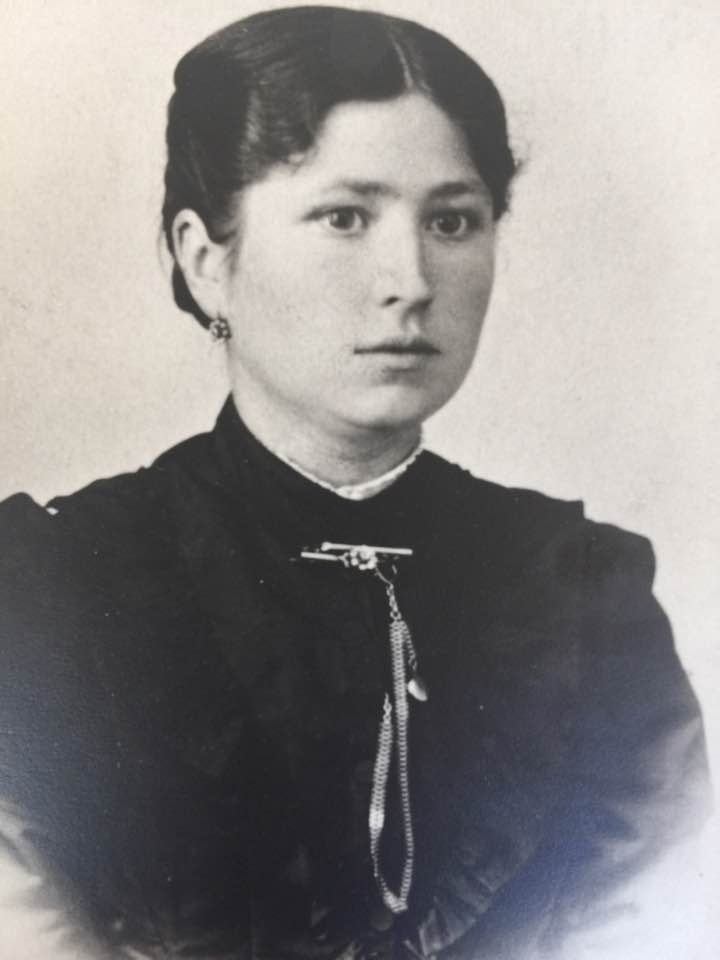 When Giovanni (John) was in his early 30's, he returned to Milan to look for a wife. He married Maddelena on December 31, 1893. It must have been an amazing New Year's Eve for them!! Here are pictures of the church where they were married: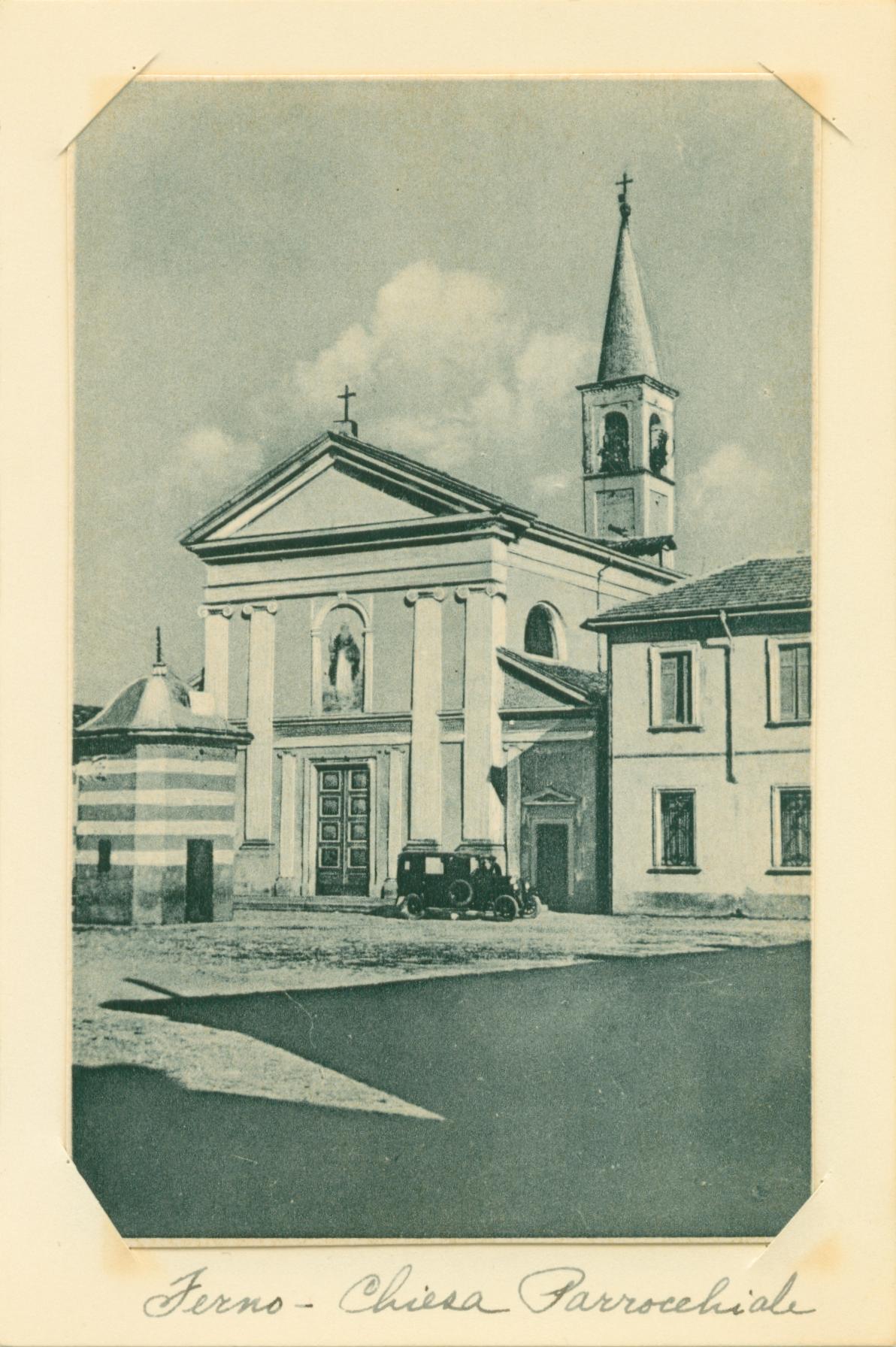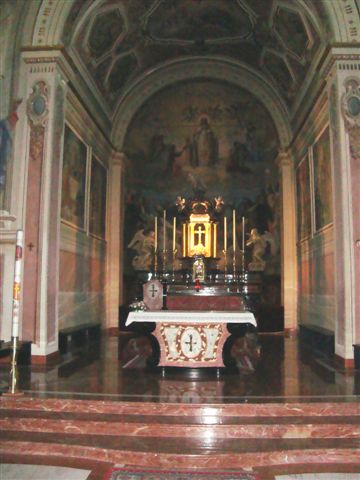 This is a panoramic view of Ferno, taken in roughly 1948: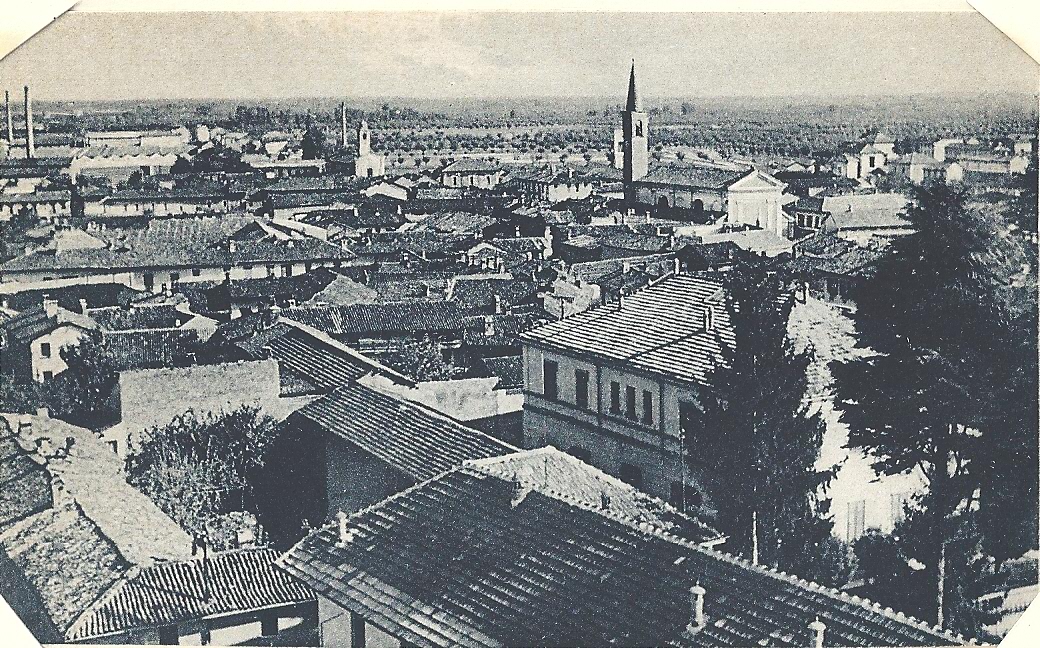 In 1894, they came to the United States. The young newlyweds set sail from Genoa, Italy aboard the ship Fulda. They arrived at Ellis Island on September 28, 1894. Here is a picture of the ship that they sailed on: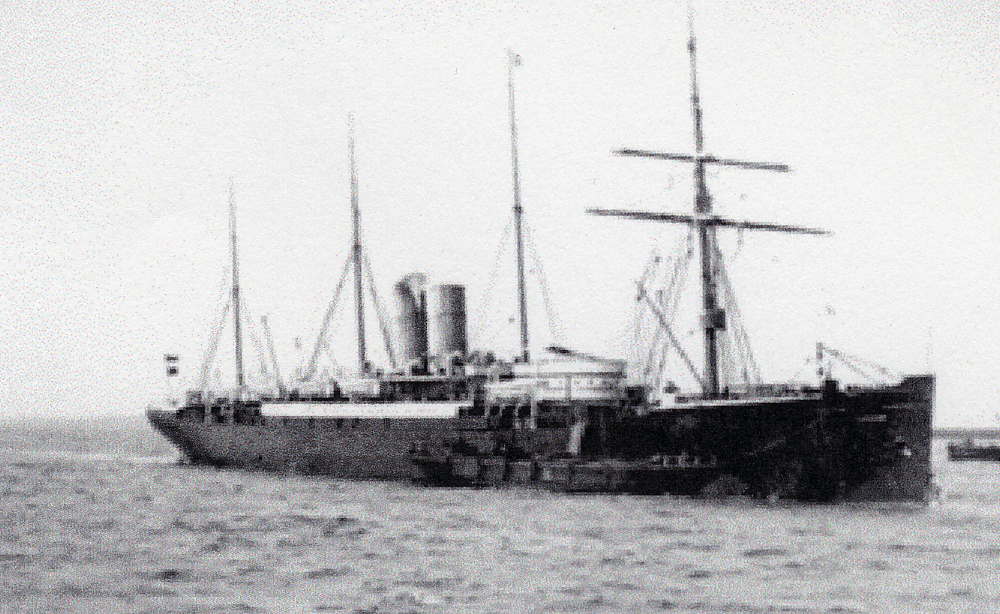 Giovanni and Medellena's names are on the Wall of Honor at Ellis Island. This next picture is of their son Carlo, and grandaughter Patricia at Ellis Island. You can click on the picture for a closer view.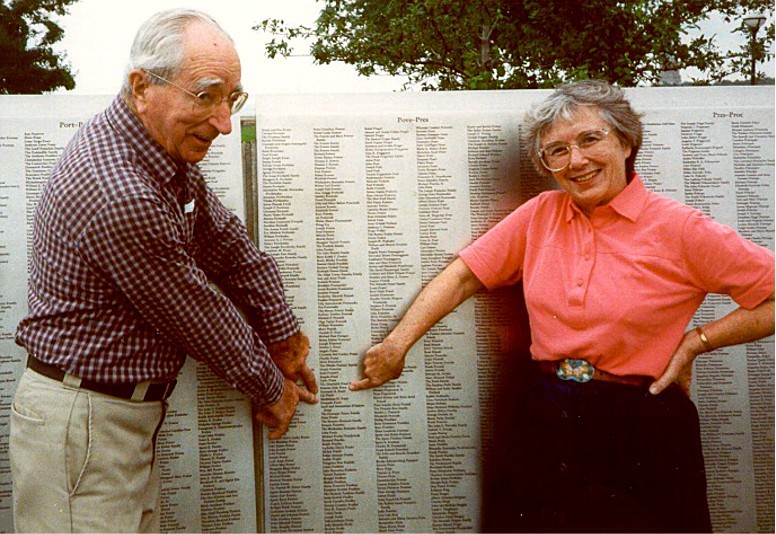 Once in the United States, they lived the rest of their lives in North Adams, MA, where he worked on widening the Hoosac Tunnel in North Adams, then became a shoemaker. He worked in the Webster Shoe Factory.
Shortly after arriving in the US, Giovanni set about to become a US citizen. He received his Naturalization papers in North Adams, MA on November 27, 1901. You can view this document here.
Giovanni and Maddalena had six children:
Julia Frances Pozzi, born September 7, 1895, died June 25, 1983
Elena Rose Maria Madeline Pozzi, born June 30, 1897, died June 28, 1924
Mary Anna Pozzi, born May 25, 1900, died February 26, 1981
Carlo Marino Pozzi, born June 22, 1902, died June 1, 2000
Giuseppe Pozzi, born July 11, 1905, died August 12, 1998
Giovanni Pozzi, born July 25, 1911
This is a picture of their growing family. Giovanni and Maddalena are obvious. The tallest girl (on the left) is Julia. The little girl in the white is Mary. The baby is Carlo and the girl on the right would be Elena. Carlo was born in June of 1902, so this picture would have been taken shortly thereafter.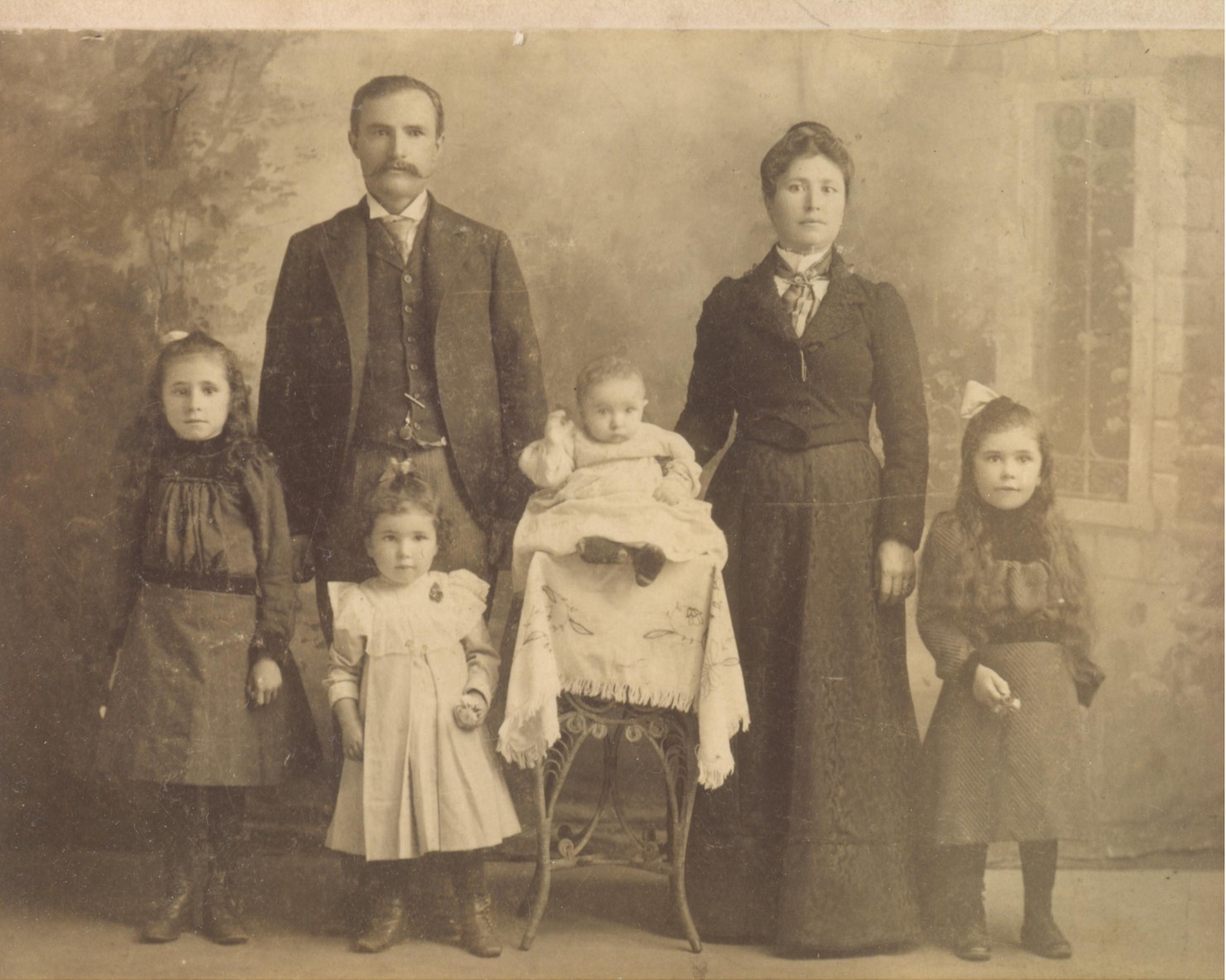 Giovanni had lived on a farm in Italy, so always grew a lot of his own vegetables and grapes for making wine. Every so often, the homemade wine would explode, causing Maddalena to "comment" on the mess. He loved the outdoors and regularly hunted for deer and other game. He played the accordion and loved to play and sing for his grandchildren. He had a wonderfully elegant handlebar moustache. His hair was pure white when he was 20.
Their house in North Adams, MA was built sometime between 1850 and 1860. It was originally located on Church Street, North Adams, MA. When they bought a lot on Porter Street lot in 1913, the house was cut in half and moved on logs. As was the custom with Italian families, when the adult children married, they moved into the big house with the parents.
His daughter Julia Frances and her husband Ern lived upstairs in and area that had previously been the attic, but was converted to living space which included two bedrooms, with a dining room and small kitchen. The bathroom was at the top of the stairs. A small living room and a much larger bedroom, under the attic, must have been added as part of an addition.
Elena, the middle daughter, and her husband Frank (Chuck), lived in the downstairs addition to the house. The living room was converted to an apartment for the youngest son Giovanni (John) Pozzi and his wife Priscilla. Later it became rental property. Giuseppi (Joe), the middle son, married Peg, and they lived in the upstairs front bedroom.
Mary, the youngest daughter, broke with tradition by marrying a West Virginia man and moving away from home. She was 34 when she married and up to that point had put herself through college.
The attic the grandchildren played in had narrow, very steep steps and a very low ceiling. it must have been converted space under the rafters. It was jammed with old trunks full of memorabilia and Ern had a work bench up there. The beams were made of tree trunks. Giovanni always maintained a huge garden and, of course, his grape vines.
The furnace burned coal. The basement bin and delivery chute were great places to play until the adults discovered what was going on. The ice man came regularly to leave blocks of ice for the ice boxes. Giovanni's pride and joy was the hedge in front of the house. His granddaughter, Maria, recalls the only time he was ever angry with her was when she fell in the middle of it while trying to jump over it after having been told not to!
And now, a bit about Maddelena!
Maddelena Juliana Diani was born May 8, 1870, in Ferno, Province di Verese, Italy. She was a small woman. Her hair was dark and long enough that she could sit on it. It began to go gray when she was in her 70's.
When her daughter Elena died while expecting her third child, Maddalena raised Elena's two children, Mimi & Bobby until their father remarried when they were in grammar school.
When her son Giuseppi's wife Peg died, Maddalena raised their son Jack.
Giovanni & Maddalena spoke English, but as they got older, they reverted to speaking Italian most of the time.
Maddalena was an excellent cook. Her granddaughter Maria remembers that her favorite dish was risotto. Giovanni cooked the risotto for his wife; he singed the chicken over the coal/wood burning stove. Maddalena boiled the feet to make the broth and she thought chicken feet were a special treat. She washed clothes in a wash tub with a scrub brush and is remembered to have gotten up every Monday morning and finished all the washing very early. It was ready to hang out before most everyone else was awake.
Her grandchildren remember her for the sweaters, mittens, caps and scarves she used to knit. In the evening, they could hear her needles clicking. She would knit in the dark and it was difficult to understand how she could keep track of the number of stitches or the pattern.
This picture of them was taken at their 50th wedding anniversary in 1943:
When Giovanni died on May 11, 1951, Maddelena lost her reason for living. Her daughter Julia, who was a nurse, took care of Giovanni during his last illness and then cared for Maddelena until she passed away on October 17, 1955. Both are buried in North Adams, Mass.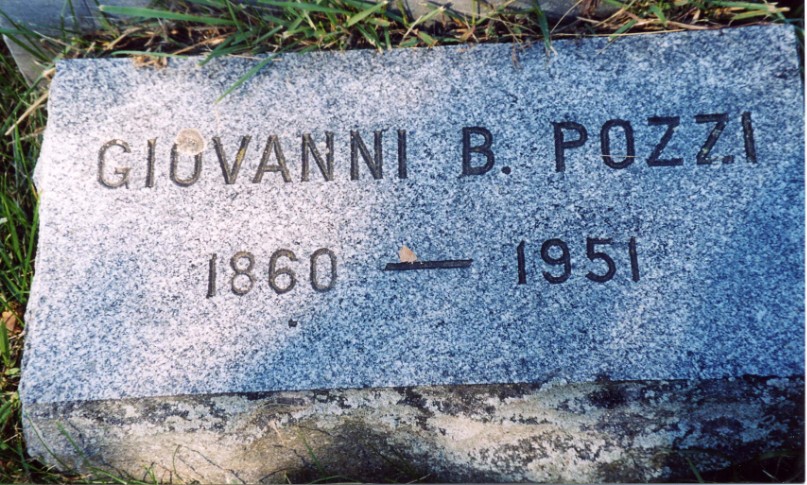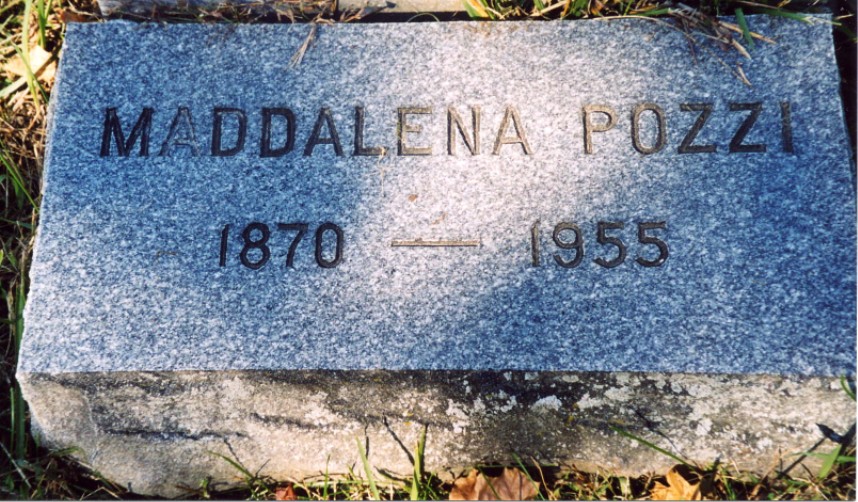 When I started this project, I barely knew who my great-grandparents were, let alone anything about them. Now I wish more than ever that I had had the opportunity to know them. I have three grandaughters of this couple to thank for much of what is on this page. Maria Phillips Yates, Patricia Mason and Mimi Shields all provided a lot of wonderful information. All are first cousins to each other through different children of Giovanni and Maddalena. Thank you all!! .