Walter Lee Mason was born August 25, 1887 in Monroe, Maine. He was the son of Daniel W. Mason and Lydia M. Fogg. . He and Grace Allice Fogg (yes...they were cousins) were married June 1, 1909 in Bangor, ME. Grace was born on March 5, 1882 in Bangor, Maine, the daughter of Ambrose Fogg and Mary Smith.
Here are pictures of Walter and Grace as youngsters. Grace was only 4 years old when this picture of her was taken in 1886. The picture of Walter was taken when he was about 29. On the back he writes, "this was taken in 1916, when I weighed just 140 pounds."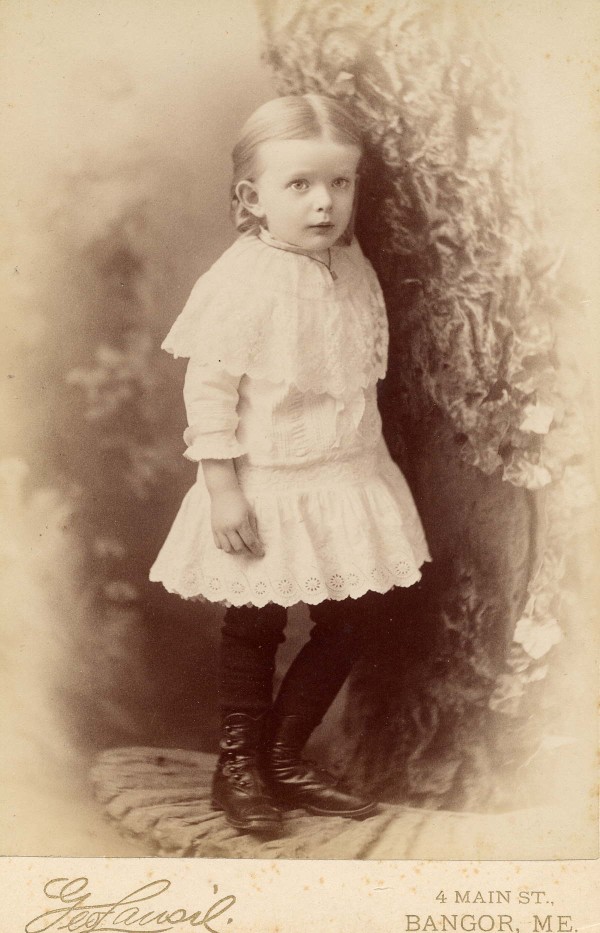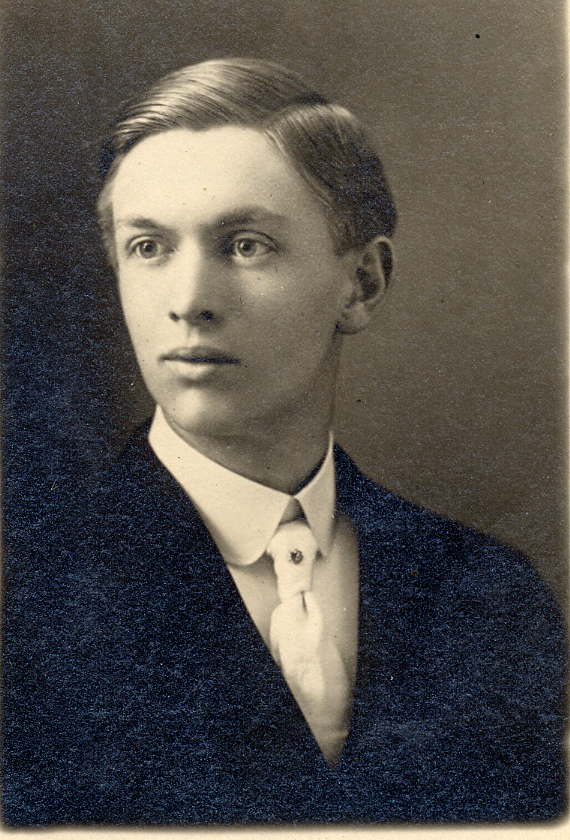 Walter graduated from Freedom Academy in Freedom, Maine in 1904 and spent his life as an educator. By 1909, he was principal of the Exeter, Maine High School. Between 1916 and 1919 he was principal in Boothbay Harbor, Maine. The lucky guy - what a beautiful place to live! He earned his Masters Degree from the Univeristy of New Hampshire in 1919, and at that point became Principal at Conant High School in East Jaffrey, New Hampshire. By 1933, he became Superindent of the SAU in Cornish, NH, which encompassed Charlestown. He remained there until 1945.
I don't know a lot about Grace's life. I'd love to know more. But here are a couple of photos of her, taken when she was in her twenties: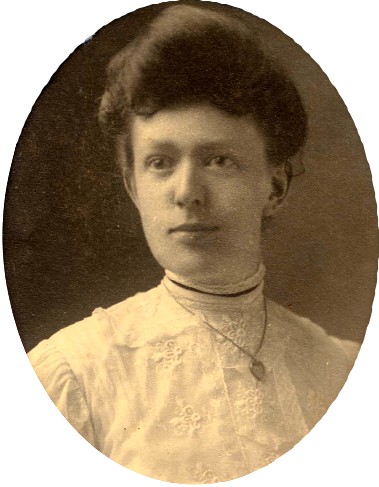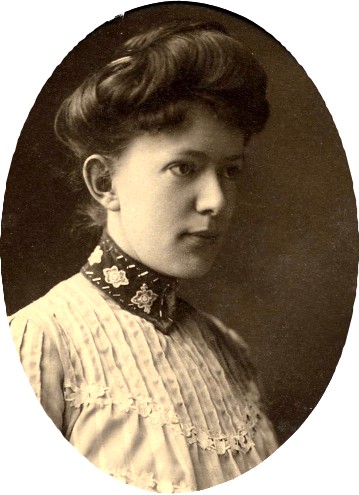 Walter and Grace had three children:
Howard Francis Mason, born 5/6/1910, died 2/8/1994
Alice Francelia Mason, born 2/4/1912, died 2/8/1994
Everett Fogg Mason, born 1/5/1921, died 11/27/1944
I have vague recollections on Alice. I grew up calling her Aunt Frannie. We never saw her much, but I do have vivid recollections of getting hand knit clothing from her every year when I was a young boy. Of course, that was at an age when what I really wanted for Christmas was toys!! I always had to write a nice thank you note to Aunt Frannie every year and I never knew quite what to say to her....but I DID know the consequences of not writing my thank you notes!! She was married at one point to a man named Carl Tenney, but I never met him and know virtually nothing about him.
Here is a picture of Frannie, taken when she was about 5 or 6 years old: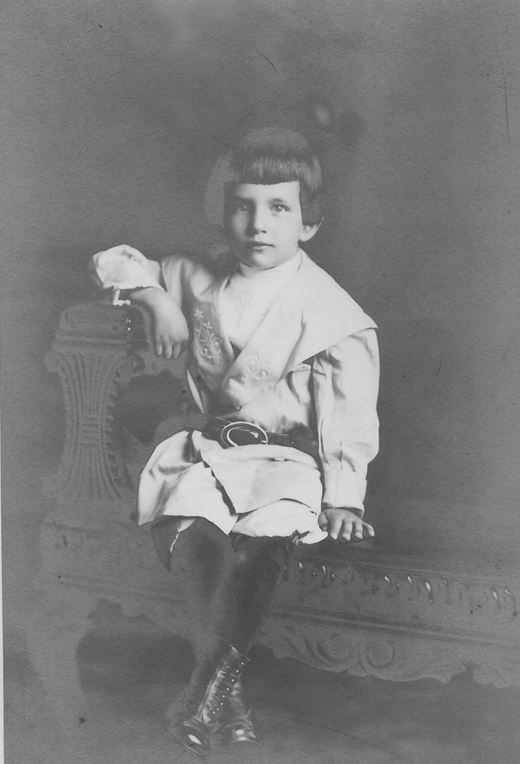 Here is another picture of Frannie, taken in 1964 with her dog Peggy. She would have been about 52 at the time.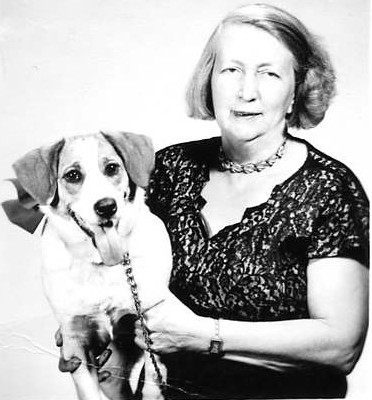 As for Everett, I never met him. He was killed in action in World War 2 in the days leading up to the Battle of the Bulge. My middle name is Everett in his memory and I guess because of this, I have developed a deep interest in his life. There is much to tell about this great uncle of mine that I never met. You can read his story by clicking here.
And now back to Walter and Grace.....
Walter was much more than an educator. He wrote plays and wrote song lyrics. Walter died in 1946 at the age of 58. His obituary tells more about his life.
I have no memory of Grace. She died when I was 2 years old, in 1962. But I treasure this picture, which is the only indication I have that I ever met her. Yes, that's me in her arms. The picture was taken in 1960.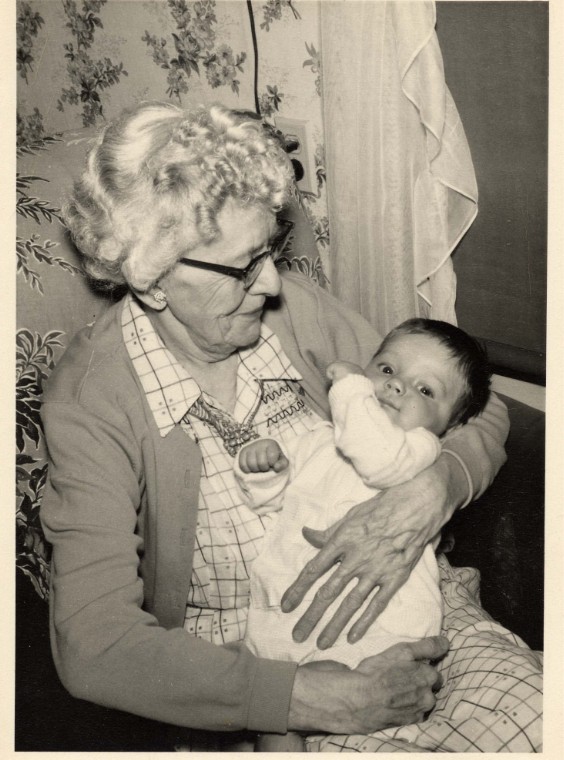 Walter and Grace, along with two of their children, Alice and Everett, are all buried in Mount Hope Cemetery in Bangor, ME.
This where the Mason and Fogg lines come together. If you would like to step back a generation, please choose one of these gold buttons. Otherwise, you can use the grey buttons to go forward or back to the Home Page.